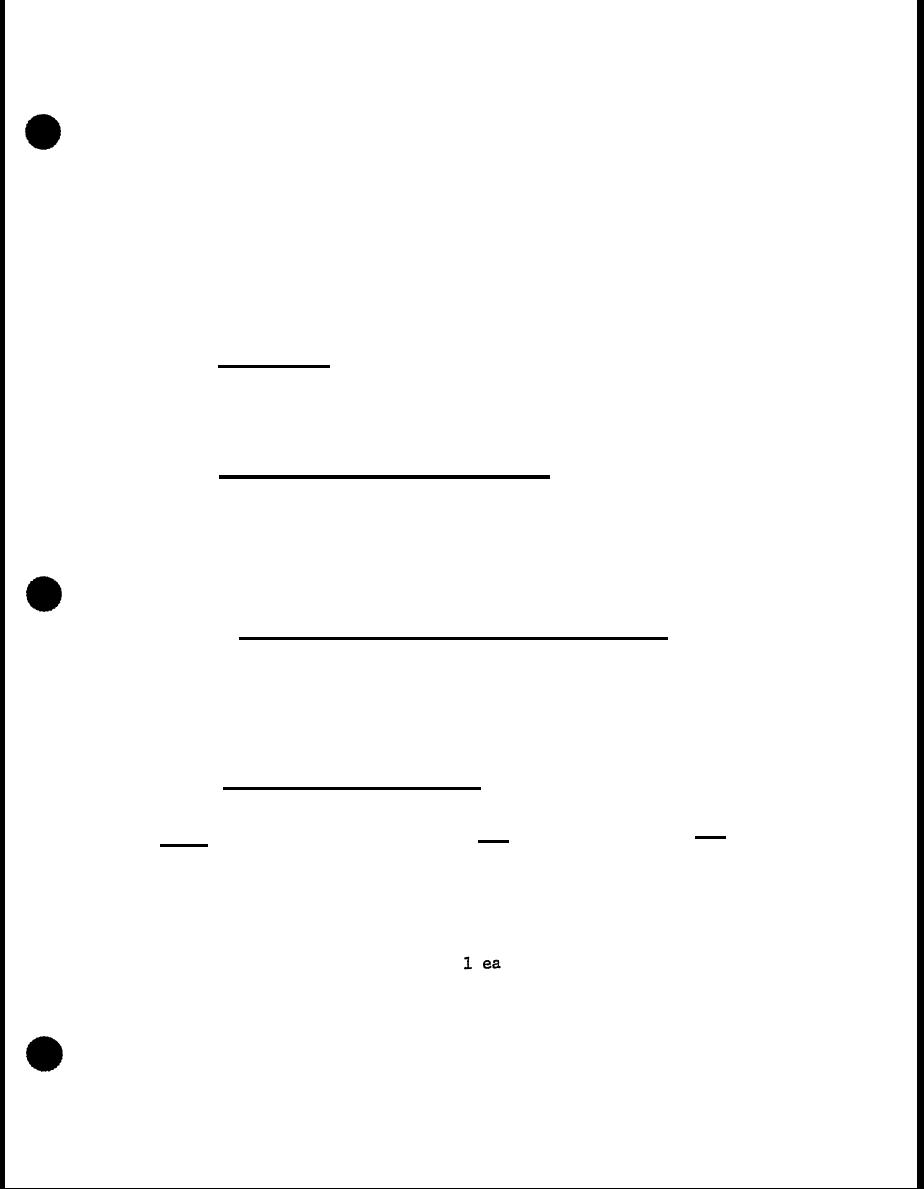 The

lettering,

"US ARMY" and the US Army Registration Number
shall

be

applied

to

each

crane.

Typical

location

is

shown
in

Figure

5. The lettering shall be 3 inches high, and the
color

shall

be

lusterless

black

37038,

FED.

STD.

No.

595.
A vehicle weight classification sign shall be applied to each
crane.

The sign shall consist of a 9-inch diameter yellow
background circle with the crane's vehicle classification
number

in

black.

The-crane vehicle classification data
shall be completed and submitted within the time frame
specified

(see

6.2).

The contracting officer shall
furnish

the

information

required

to

apply

the

sign.
3.10

Lubrication.

Each crane shall be serviced with military
lubricants.

The manufacturer shall identify military equivalent to his
commercial lubricant in his lubrication section of his technical
publication.

The use of the military equivalent shall not void the
3.11 Government-furnished equipment (GFE). The following will be
furnished by the Government for use under the contract:
complete
with
log
book
binder
and
forms.
(b) User Maintenance Support Plan.
(c) Initial Prescribed Load List and Initial Authorized List.
(d) Electrical Warning Decal Set, NSN 7690-00-267-5778.
3.11.1 Installation of Government-furnished equipment:
(a) The manufacturer shall furnish fasteners, and install on each
crane, the GFE Maintenance and Operator's Manual Case (see 3.11(a)).
(b) The manufacturer shall apply the CFE Electrical Warning Decal
Set (see 3.11(d)) according to instructions provided by the
3.12

Government-loaned

equipment.

The

following

items

required

to
perform the first article demonstration shall be loaned by the Government:
Self Powered, 8,000 ft lb
Tagline, Crane and Crane-