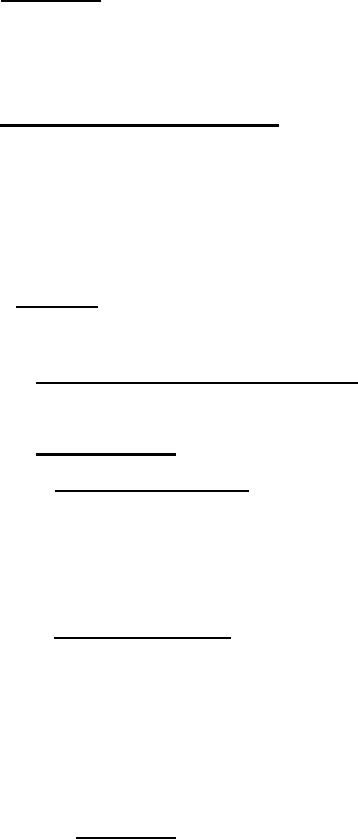 3.7 Workmanship. Finished items and parts shall not exhibit faulty
material and processing such as seams, laps, laminations, cracks, visible steps,
sharp edges, nicks, scratches, burrs, foreign matter, deformations, and missing
operations that may affect serviceability, operation, or safety.
QUALITY ASSURANCE PROVISIONS
4.1 Responsibility for inspection. Unless otherwise specified in the
contract or purchase order (see 6.2.1), the contractor is responsible for the
performance

of

all

inspection

requirments

as

specified

herein.

Except

as
otherwise specified in the contract or purchase order, the contractor may use
his own or any other facilities suitable for the performance of the inspection
requirements specified herein, unless disapproved by the Government. The
Government reserves the right to perform any of the inspections set forth in the
specification where such inspections are deemed necessary to assure supplies and
services

conform

to

prescribed

requirements.
4.1.1

General.

This section shall specify the methods used to confirm
that the system as fabricated and assembled, complies with the requirements of
this specification and the applicable assembly drawings.
4.1.1.1
Contractor's
quality
control
system.
The
contractor
shall
provide
and maintain an effective quality control system in accordance with the
provisions

of

the

contract

(see

6.2.1).
4.1.1.2.1 Verification category. Unless otherwise specified in the
contract or purchase order (see 6.2.1), the requirements of Section 3 and 5
shall be verified in accordance with the test methods specified herein.
First article sample inspection (see 4.2.1)
Acceptance test (see 4.2.2)
4.1.1.2.2 Verification method. Each requirement of Sections 3 and 5 shall
be verified in accordance with 4.3 by one or more of the following methods:
4.1.1.2.2.1 Inspection. Verification by inspection shall consist of
visual and dimensional checks. One or both may be necessary to verify a