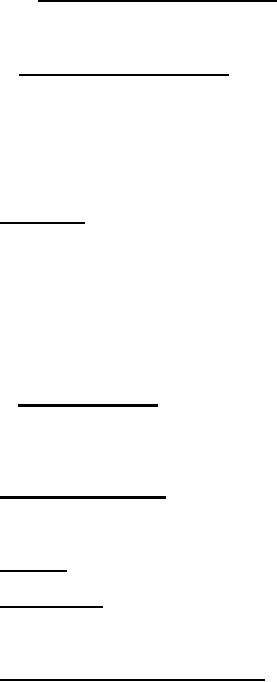 assembly and shall be held securely in place on the traversing bar assembly
when the lever is tightened to the lock position.
3.2.5.7
Upper
elevating
screw
stop.
The
upper
elevating
screw
stop
shall prevent the lower elevating screw from being manually unscrewed from
the
upper
elevating
screw.
3.2.6 Traversing bar assembly. The scale on the traversing bar shall
be clear and legible and shall be accurately inscribed in accordance with
divisions specified on the applicable drawing. The sleeve lock latch shall
hold the traversing bar in locked position when the mount is in firing
position. The traversing bar assembly shall be adjusted in accordance
with Drawing F6507135 to require manual forcing into the lock position in
order to increase the rigidity of the mount when in firing position.
3.3 Endurance. While attached to a Government standard caliber .50,
M2 heavy barrel machine gun, the mount shall be capable of withstanding
the firing of 10,000 rounds of Government standard caliber .50, M2 or M33
ball cartridges, using M2 or M9 links, without parts deformation, mount
malfunctions

or

unserviceable

parts

(an

unserviceable

part

is

one

that
causes malfunctions or impairs the safety of the mount). Parts shall not
loosen or move from preset positions (see 3.2.1.3, 3.2.2, 3.2.5.3, 3.2.5.4
and 3.2.5.5). Retightening of the dial scale locking nut is permitted
following

each

100

rounds

of

firing.
3.3.1 Firing schedule. Firing shall be accomplished using 100 round
belts. The firing schedule shall be approximately 50 rounds spasmodic
fire,

followed

by

one

continuous

burst

for

the

remainder

of

the

belt,
Testing shall be as specified in 4.5.2.2.
3.4 Interchangeability. Unless otherwise specified on the drawings,
all replacement parts shall be interchangeable. Testing shall be as
3.5 Marking. Bipeds shall be marked in accordance with MIL-W-13855.
3.6 Workmanship. Workmanship shall be in accordance with MIL-14-13855.
QUALITY
ASSURANCE
PROVISIONS
4.1

Responsibility

for

inspection.

Unless

otherwise

specified

in
the contract or purchase order, the supplier is responsible for the per-
formance of all inspection requirements as specified herein. Except as
otherwise specified in the contract or order, the supplier may use his
own

or

any

other

facilities

suitable

for

the

performance

of

the

inspec-
tion

requirements

specified

herein,

unless

disapproved

by

the

Government.