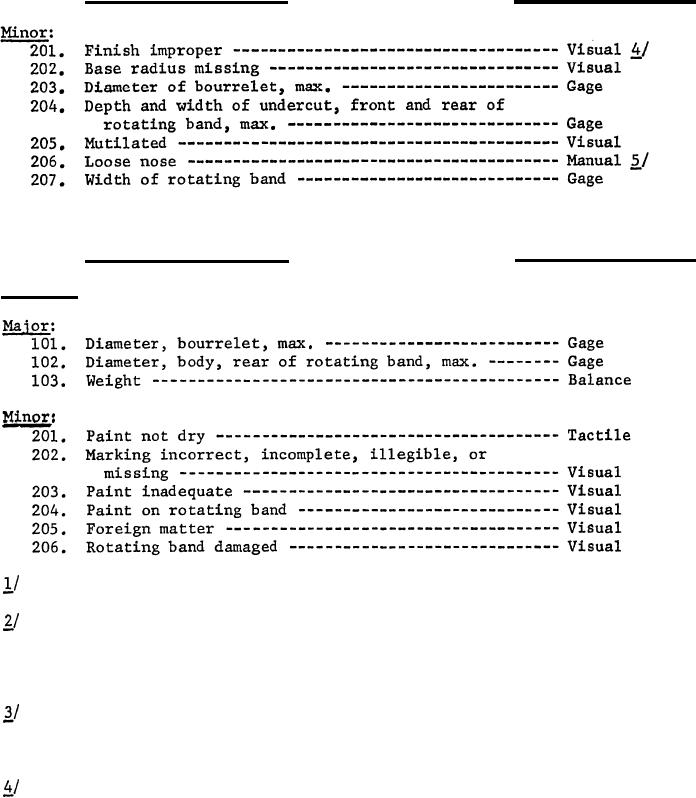 MIL-STD-651 shall apply in defining and evaluating visual defects.
A rotating band blank which is deformed or judged to lack sufficient
metal in any part of its width or thickness to provide for complete band
seat fill and minimum rotating band profile dimensions shall be classed
Measurement of knurling for compliance with the minimum depth and width
requirements shall apply where visual inspection indicates that the depth
or width dimension is borderline.
Measurement of surface roughness shall apply where visual inspection
indicates that the specified finish is exceeded.