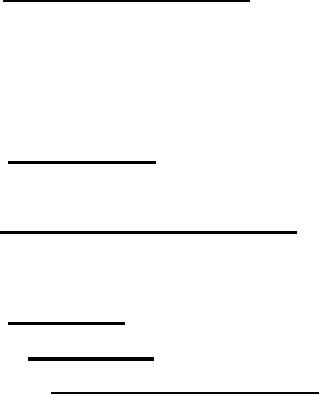 Shipping instructions for first article sample (see
3.1 and 4.4) and pilot pack, if different (see 3.1
Packaging instructions for repair parts (see 5.3).
Place of final inspection and acceptance (see
Lists of acceptance inspection equipment to be
furnished the contractor (see 4.6) and
responsibilities for other Government property to be
furnished the contractor.
Responsibility for furnishing ammunition (see 4.7.4.
4.7.5, 4.7.6, 4.7.8 and 6.4).
Shipping instructions when an interplant interchange-
ability test is required (see 4.7.7.2 and TABLE IV
Procedures and methods for demilitarizing and dis-
posing of rejected material.
Disposition of Government furnished property.
Responsibility for test firing facilities and
6.2 Test firing facilities. Test firing facilities and
operating procedures shall be designed by the contractor in
conformance with local, state, and Federal regulations and
suitable for Carrying Out prescribed firing tests with safety of
Copies of these contractor
operating and visting personnel.
designs shall be forwarded to the contracting officer. Government
facilities may be viewed upon application to the contracting
When action by a testing agency is
required, work programming will be affected with the testing
agency at the earliest practical date.
6.4 Ammunition for test firing. To avoid delay in test
firing, the contractor should maintain a minimum of two month's
supply of ammunition as determined by anticipated firing
Failure of bolt to lock. Failure of bolt to fully
close and rotate to the locked position in the