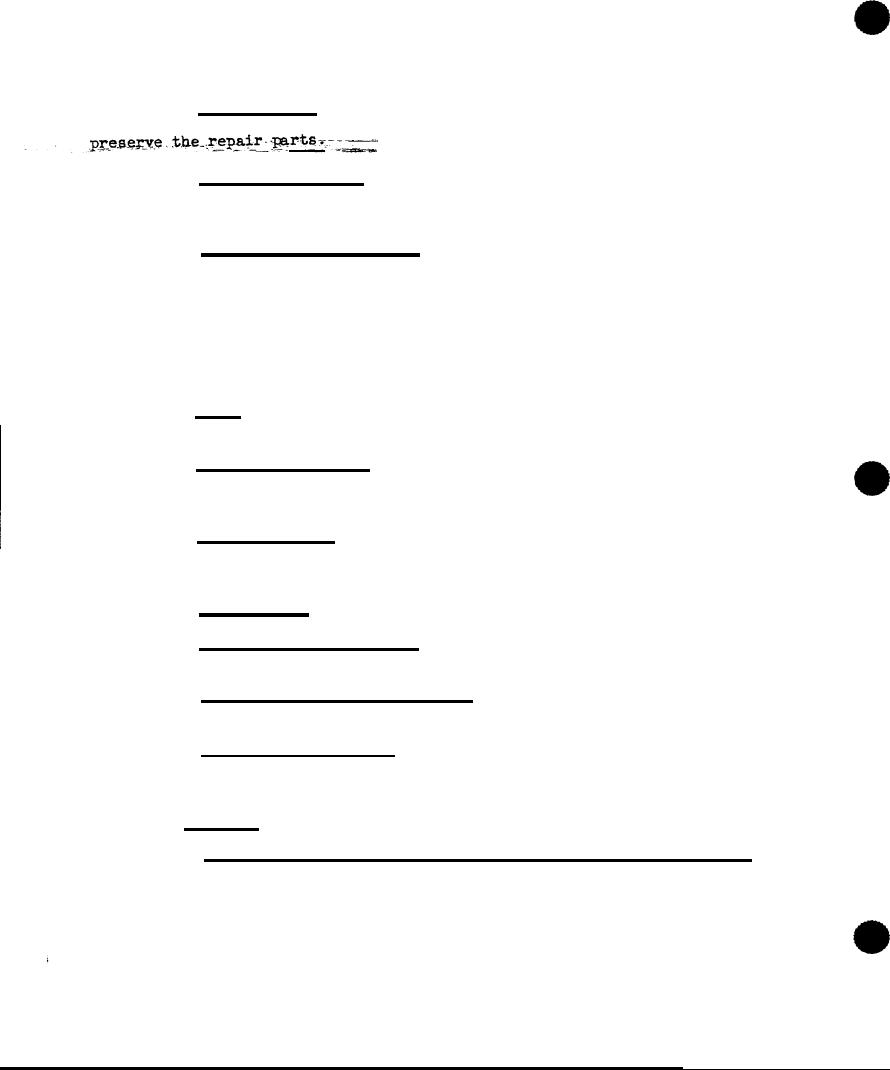 5.2.1.13 Repair parts. The preservative application criteria and
applicable

method(s)

of preservation of MIL-P-116 shall be used to
5.2.1.14 Maintenance tools. Maintenance tools shall be preserved
and packaged in accordance with MIL-H-15424, level A, and placed in
Packaged and unpackaged com-
5.2.1.15 Intermediate packaging.
ponents and repair parts that cannot be secured to the screening unit
or sections shall be intermediate packaged in close-fitting boxes con-
forming

to

PPP-B-621,

class 2, style optional; or PPP-B-60l, overseas
5.2.2

Level

B. The complete screening unit shall be preserved
and packaged as specified for level A, with the following exceptions.
5.2.2.1 Tags. Cloth tags specified in 5.2.1.2 and 5.2.1.6.2 shall
not
require
waterproofing.
5.2.2.2 Trailer components. The components of the semitrailer
chassis and dolly shall be preserved and packaged in accordance with
MIL-STD-281,

level

B

(mobile).
chains.

Exposed drive chains shall be preserved
as

specified

for

level

A, except only type P-3 or P-9 preservative
Drive belts shall be released from tension.
Belt fasteners are not required
5.2.2.5 Conveyor belt fasteners.
to be

coated

with

varnish.
5.2.2.6

Electrical compo

nent

openings.

Openings into electrical
components specified in 5.2.1.11.l shall not require sealing with tape.
5.2.2.7

Intermediate

packaging.

Intermediate packaging shall be as
specified for level A, except boxes shall be domestic type or class as
5.2.3.1 Repair parts, maintenance tools, and technical publications.
Repair parts and technical publications shall be preserved and packaged