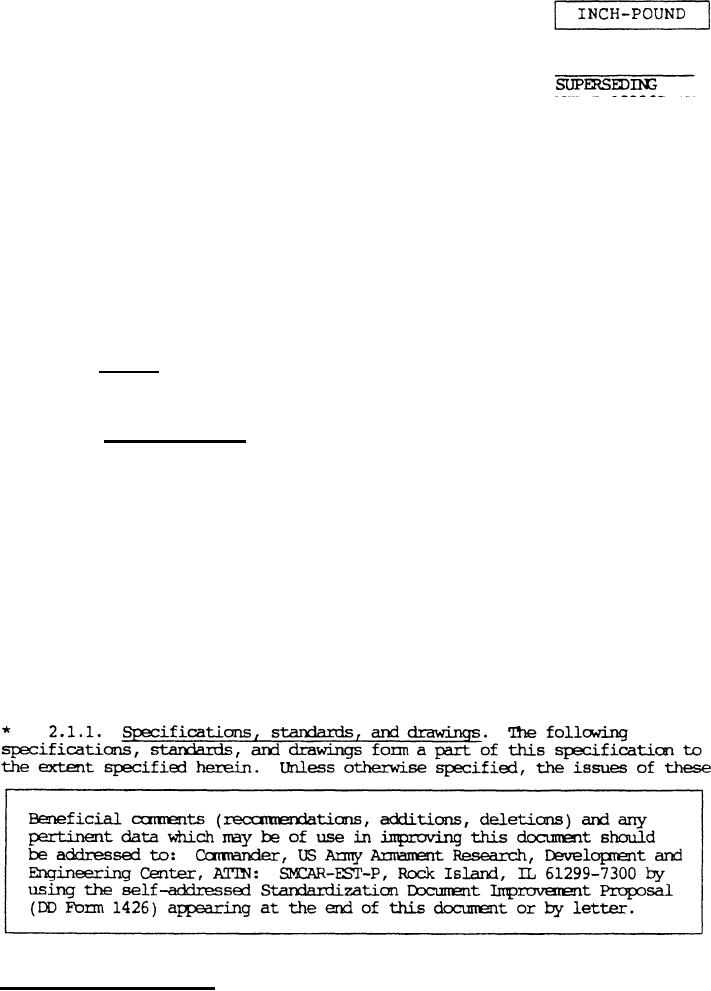 MILITARY
SPECIFICATION
TABLES, WORK, MAINTENANCE
This specification is approved for use within the US Army
Armament Research, Development and Engineering Center,
Department of the Army and is available for use by all
Department and Agencies of the

Departmentof

Defense.
1.1.

Scope.

This specification covers work tables with laminated hard
maple tops which are installed in shop sets and need for maintenance
1.2.

Classification.

Work

tables

covered by this specification shall be
of the following types and classes, as specified (see 6.2.1):
- 26 drawers, one open

shelf.
- 23 drawers, one open

shelf.
Approved

for

public

release;

distribution

is

unlimited.
DISTRIBUTION

STATEMENT

A.