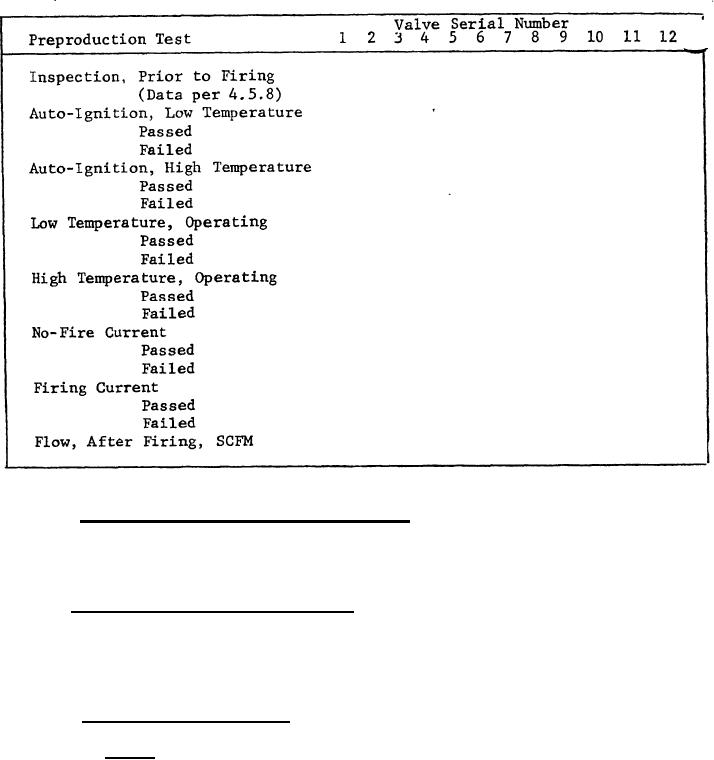 4.4.6

Determination

of

defect

or

failure.

Failure

of a

valve

to
successfully pass any of the tests in 4.4 through 4.4.4.14 Or failure
of a

sample-

squib

to-pass

any

of

the

tests

in

4.5.7

through

4.5.7.5
shall be cause for rejection of the preproduction sample.
4.5.

Quality conformance inspection. Valves produced under the contract or
purchase order shall be subjected to the following tests and examinations.
A quantity of additional sample squibs shall be provided-which is equal
to 10 percent of the number of squibs to be assembled into the valves in
the
lot
being
submitted
for
acceptance
testing.
4.5.1
Tests
and
examinations
Leakage at proof pressure