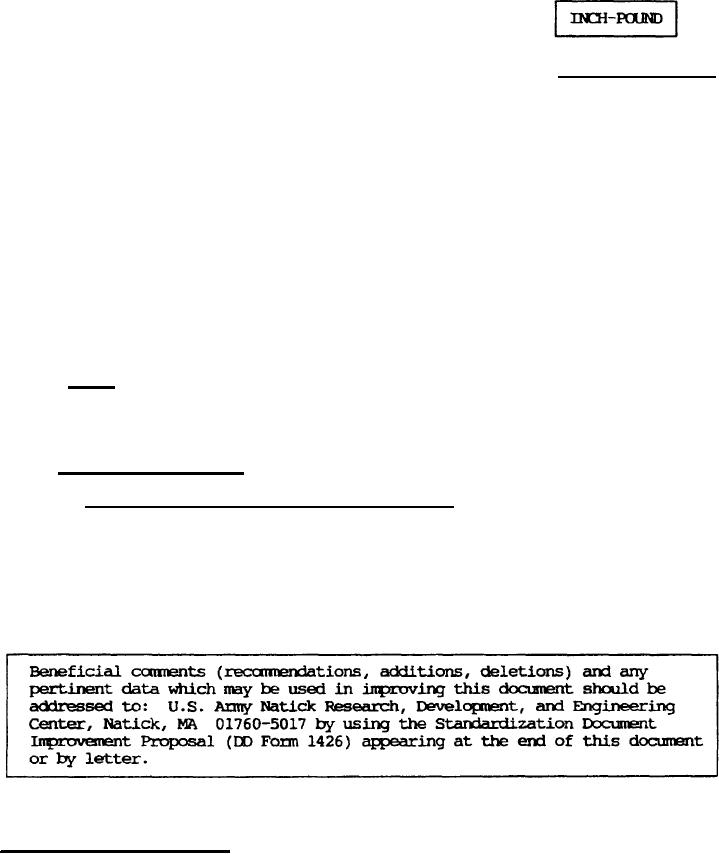 WASHING MACHINE, LAUNDRY:
OPEN END TYPE, TRAILER MOUNTED
This specification is approved for use by the Natick Research, Development,
and Engineering Center, Department of the Amy, and is available for use by
all Departments and Agencies of the Departmentt of

Defense.
1.1

scope.

This document covers a trailer mounted laundry washing machine
2.1 Government documents.
2.1.1

Specif

ications,

standards,

and

handbooks.

The following specifica-
tions, standards,

and

handbooks

forma

part

of

this

documento

the

extent
specified herein. Unless otherwise specified, the issues of these documents
are those listed in the issue of the Department of Defense Index of
Specifications and Standards (DODISS) and supplement thereto, cited in the
DISTRIBUTION STATEMENT A.
Approved for public release; distribution is unlimited.