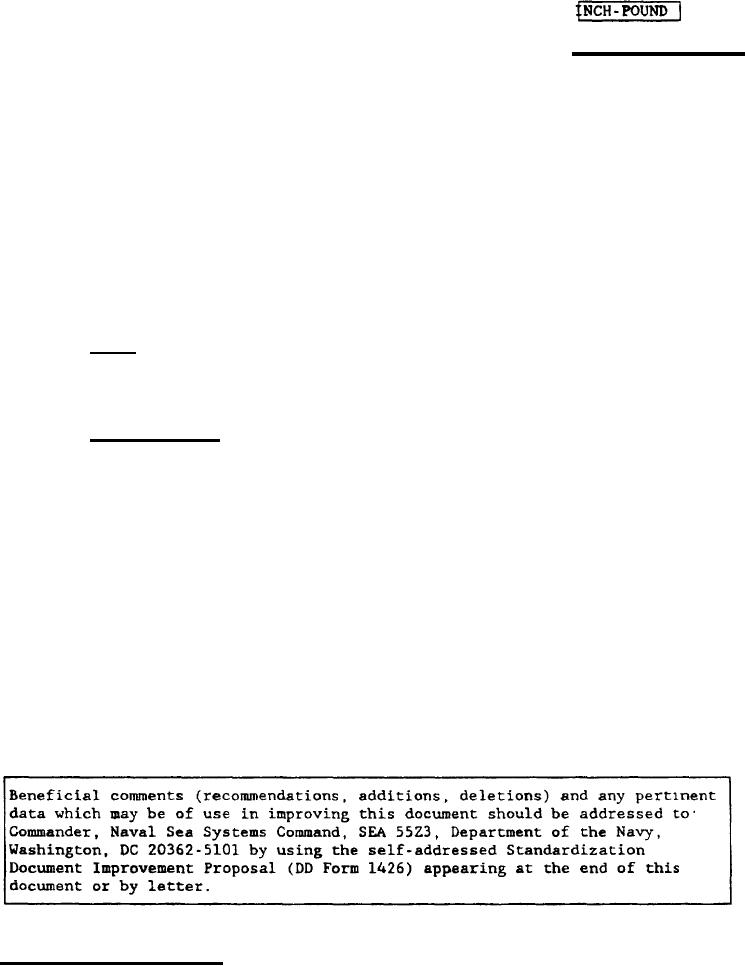 CLUTCHES FOR PROPULSION UNITS AND AUXILIARY
MACHINERY, NAVAL SHIPBOARD
This specification is approved for use by the Naval Sea Systems Command,
Department of the Navy, and is available for use by all Departments and
Agencies of the Department of Defense.
1.1

Scope.

This specification covers clutches for Naval shipboard propul-
sion units and auxiliary machinery. This specification does not include all types
of clutches but is intended to cover those types most widely used in shipboard
propulsion and auxiliary systems.
Clutches shall be of the following types as specified
- Nonpositive drive hydraulic (fluid drive).
Type

II - Nonpositive drive friction (tire and tube)
Type III - Nonpositive drive friction (disc, drum, or cone)
Type IV - Nonpositive drive overrunning (see 6.8.3).
- Positive drive (see 6.8.1) forced synchronizing.
Type

VI -

Positive

drive

overrunning.
Class A - Automatically actuated
Class

B -

Remotely

controlled.
DISTRIBUTION

STATEMENT

A.
Approved for public release, distribution is unlimited.