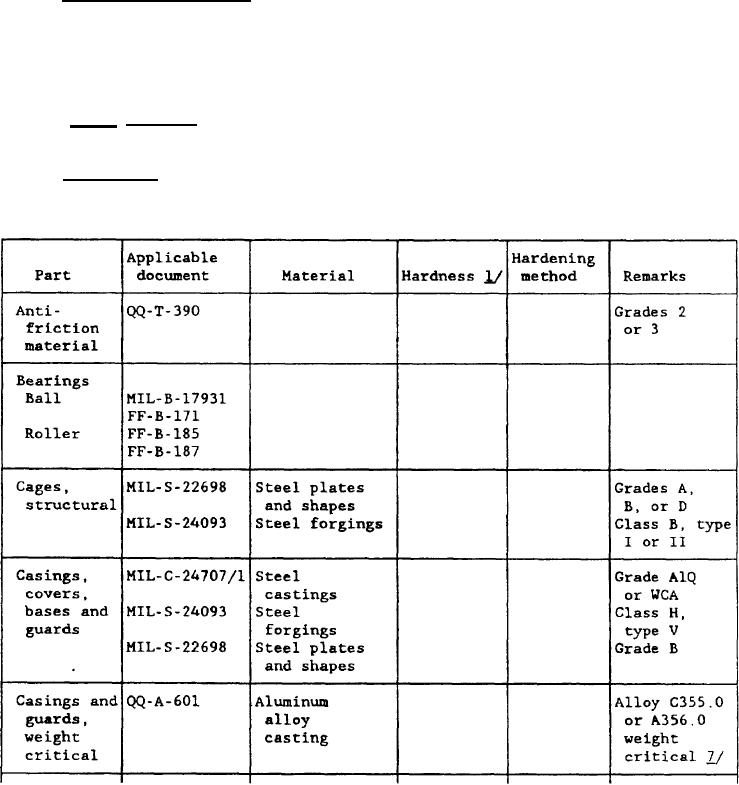 (Application far copies should be addressed to the American National
Standards Institute, Inc.,

1430

Broadway,

New York, NY 10018.)
(Non-Government standards and other publications are normally available from
the organizations that prepare or distribute the documents. These documents also
may be available in or through libraries or other informational services.)
2.3

Order

of

precedence.

In the event of a conflict between the text of
this document and the references cited herein, the text of this document takes
precedence.

Nothing in this document, however, supersedes applicable laws and
regulations unless a specific exemption has been obtained.
3.1

First

article.

When specified (see 6.2), a sample shall be subjected to
first article inspection (see 6.5) in accordance with 4,3.
3.2

Materials.

Unless otherwise specified (see 6.2), materials shall be as
specified in tables I and II.
Materials of principal parts.
See footnotes at end of cable.