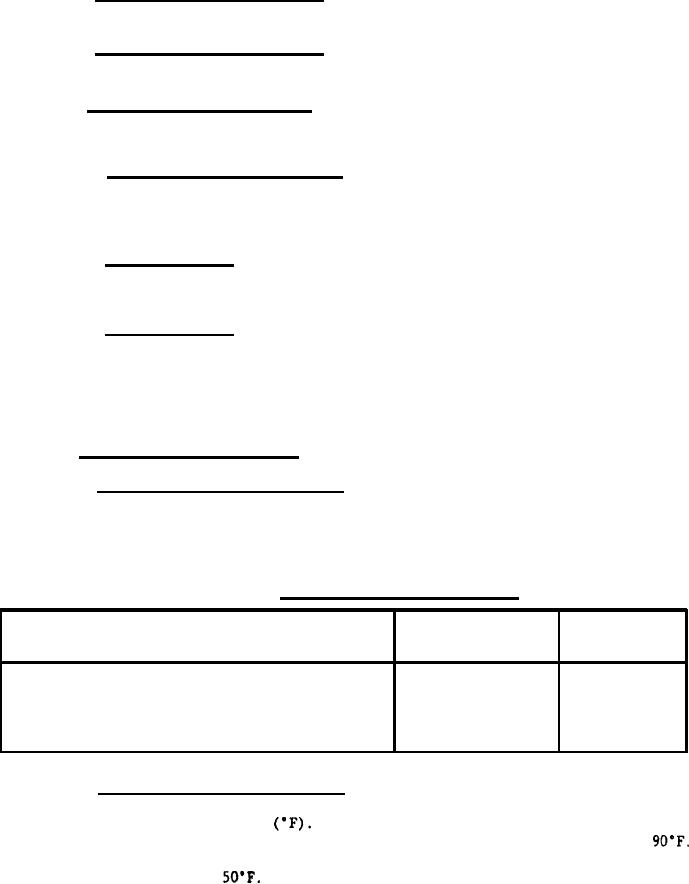 3.10.7
Flanges.
hubs
and
sleeves.
Flanges, hubs and sleeves shall be as
specified in 3.4.7 through 3.4.7.13.
A visual indicator shall be provided to
3.10.8

Sleeve

positi

on

indicator.
show the position of the clutch sleeve.
3.10.9 Synchronizing mechanism. A ratchet and pawl mechanism to sense the
synchronous speed shall be incorporated as an integral part of the clutch.

This
mechanism shall not transmit any torque to the driven shaft at any time.
3.10.10

Ratchet

and

pawl

mechanism.

The ratchet and pawl mechanism shall be
constructed for minimum wear and noise in the overrunning position.

Pawls

shall
be located and confined by mechanical means. Spring actuation of pawls may be
employed as required to assure clutch engagement or disengagement
3.10.11 Lockout

device.

When specified (see 6.2), a manual or servo-
operated mechanism shall be provided to prevent clutch engagement. The actuated
lockout device shall prevent the clutch from ratchetting as well as from engaging.
3.10.12

Lock-

in

device.

When specified (see 6.2), a locking device shall be
provided to lock the clutch into engagement when the output torque reduces or
reverses.

The lock-in mechanism shall prevent shuttling of the clutch sleeve
under conditions of fluctuating torque. This device shall be capable of being
actuated while the clutch is rotating and allow the clutch to transmit full power
torque in both directions of rotation.
3.11 Environment requirements.
3.11.1

Trim,

list.

roll.

and

pi

tch,

Clutches shall operate when the ship is
operating in the condition shown in

table

IV or as

specified

(see

6.2).

Trim

and
list or roll and pitch may occur

simultaneously.

Pitch and roll time cycle data
shall be recorded when the pitch and roll angles specified exceed those listed in
Trim,
list,
roll
and
pitch.
Permanent trim, down bow or stern
Permanent list, port or starboard
Roll, port or starboard from even keel
Pitch, up or down from normal waterline
3.11.2

Lubricating

oil

temper

ature.

Unless otherwise specified (see 6.2),
oil inlet temperature to clutch under normal operating conditions shall be between
110
and
130
degrees
Fahrenheit
However,

the clutch shall be constructed for
start-up and unrestricted operation with oil inlet temperature as low as
Maximum rise between oil inlet and oil discharge temperatures from the clutch
shall be not greater than