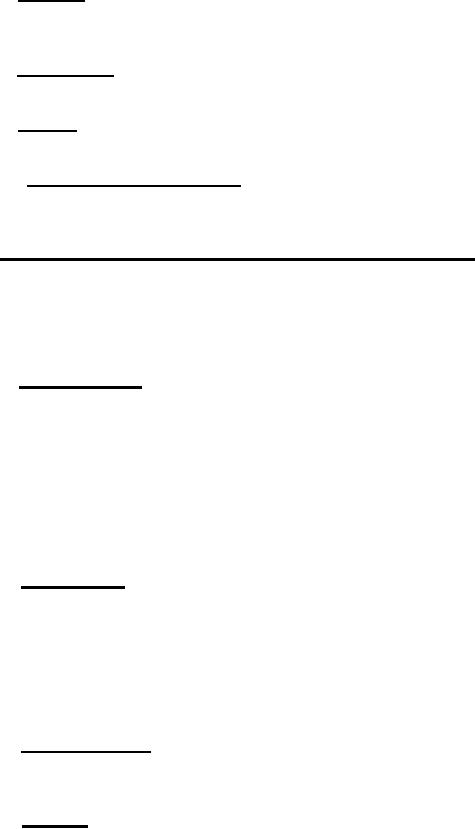 3.2.6

Threads.

Unless otherwise specified, all threads shall be
in accordance with

National

Bureau

of

Standards

Handbook

H28.

The

class
or fit for threads

shall

be as

specified

on

the

applicable

drawings.
3.2.7

Dimensions.

The maximum physical dimensions of the rate gyro
shall

conform

to

Dwg

1503477.
3.2.8

Wiring.

The rate gyro shall be wired in accordance with Dwgs
3.2.9 Conflicting requirements. In

the

event

of

conflict

between
this specification and other documents referenced herein, the require-
ments of this specification shall apply.
3.3 Performance requirements and product characteristics.

The

rate
gyro shall have the product characteristics and meet the performance
requirements given below:
All line, plug, and connector designations referred to in this
section

are

shown

on

Dwg.

1503477.
3.3.1.1 The rate gyro described herein shall be capable of measuring
angular rates from 0 degrees per second to 33 degrees per second with a
tolerance of plus 11 minus 0 degrees per second.
3.3.1.2 The rate gyro shall be capable of measuring the angular
rates described in 3.3.1.1 in a clockwise and a counterclockwise direc-
tion when rotated about an axis that is mutually perpendicular to the
spin
axis
and
the
gimbal
axis.
3.3.2

Sensitivity.

The rate gyro sensitivity shall be 0.21 0.02
volt per degree per second when feeding a 25,000 250 ohm resistive
load, and with a 55 1 volt, 400-Hertz(Hz) microsyn input. The distor-
tion of the input voltage to the microsyn shall not exceed 1.0 per-
This sensitivity requirement applies to angular rotations as des-
3.3.3

Maximum

output.

The rate gyro maximum output, when feeding a
25,000

250 ohm resistive load, and with a 55 1 volt microsyn input,
3.3.4

Phasing.

The output voltage on terminals F and H of P601
shall be in phase with the supply voltage (terminals D and E, respect-
ively) when the following conditions exist: