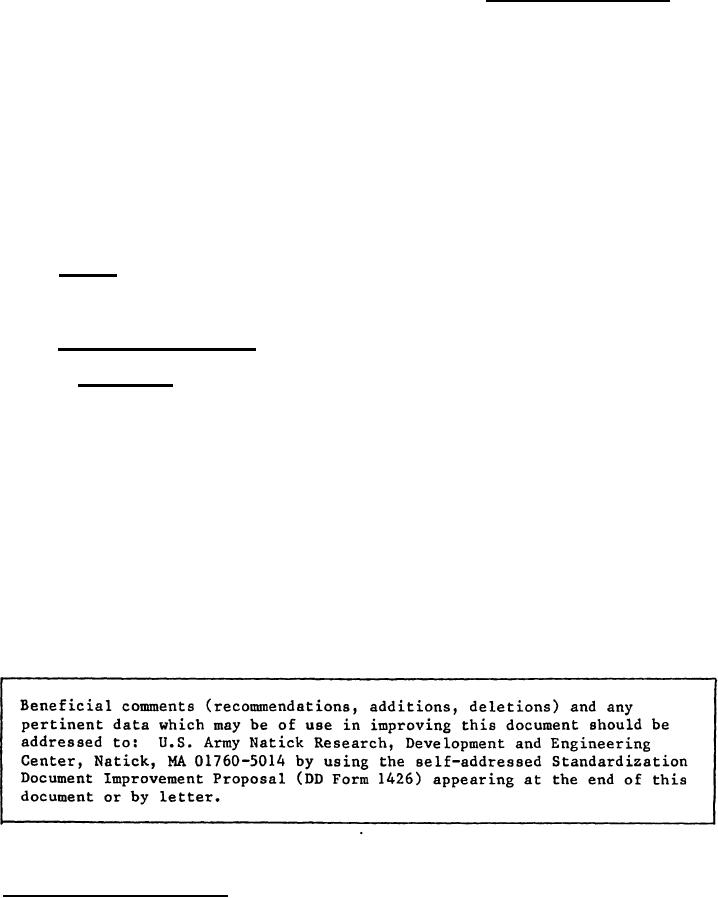 LAUNDRY UNIT, TRAILER MOUNTED
This specification is approved for use by the Natick Research, Development and
Engineering Center, Department of the Army, and is available for use by all
Departments and Agencies of the Department of Defense.
1.1

Scope.

This

document

covers

a

trailer

mounted

laundry

unit

(see

6.1).
2.1
Government
documents.
2.1.1

Documents.

The following documents form a part of this document to the
extent

specified

herein.

Unless otherwise specified, the issues of these docu-
ments shall be those listed in the issue of the Department of Defense Index of
Specifications and Standards (DODISS) and supplement thereto, cited in the
- Circuit Breaker, Molded Case, Branch Circuit and
-

Panel,

Power

Distribution
- Insulation Tape, Electrical (Rubber, Natural and
Approved for public release; distribution is unlimited.
DISTRIBUTION

STATEMENT

A.