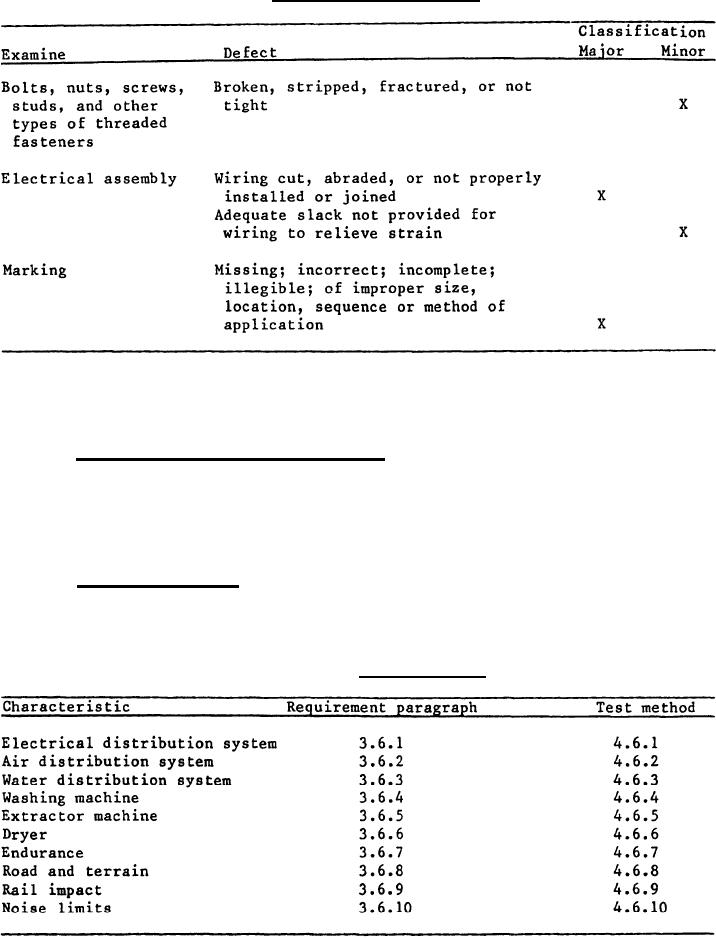 End item visual defects (cont'd)
Defects designated by an asterisk (*) shall be scored as "major" when
seriously affecting serviceability or appearance and "minor" when
affecting serviceability or appearance but not seriously.
4.4.3 End item dimensional examination. The end item shall be examined for
compliance with dimensions specified in this document and on the drawings.

The
lot size shall be expressed in units of laundry trailers. Any dimension that is
not within the specified tolerance shall be classified as a defect.

The

sample
unit shall be one laundry trailer unit. The inspection level shall be S-2 and
the AQL, expressed in terms of defects per hundred units shall be 6.5.
4.4.4

End

item

testing.

When a first article is not required, the initial
production end item shall be tested as specified in 4.6.7. Each production end
item shall be tested for the characteristics listed in table II.

Failure

of

any
test shall be cause for rejection of the end item involved.