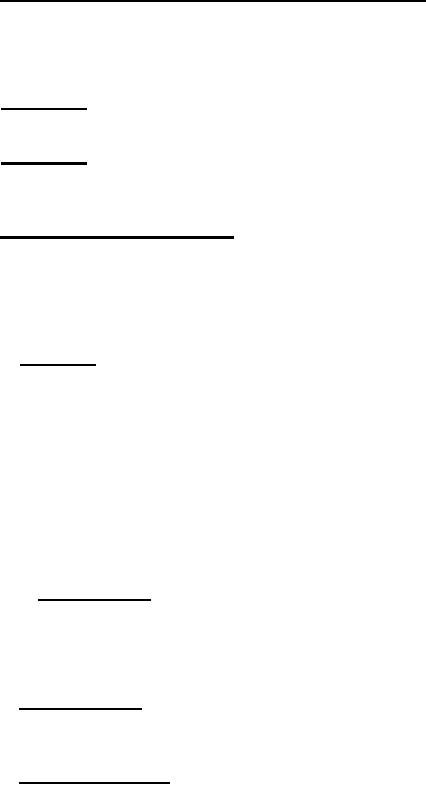 5.1.1.2 Drainage of fuel system after factory testing. The fuel lines, water
and

tumbler

heater,

fuel pumps, fuel filter, engine carburetor, solenoid fuel
valves, and all fuel connections shall be completely drained and thoroughly
dried

and

replaced.

The exterior surfaces of all flexible fuel lines shall be
5.1.1.3

Cleaning.

The complete laundry shall be cleaned process C-1 and
thoroughly dried prior to application of preservative.
5.1.1.4

Painting.

Painted surfaces on which the paint film has become
damaged or defective shall be cleaned as specified in 5.1.1.3 and repainted
using materials of the same quality and color as those removed.
5.1.1.5 Preservative application. All cleaned, uncoated ferrous metal
surfaces shall be coated with a preservative. Surfaces that do not contact
other surfaces in operation shall be coated with type P-1 preservative, and
surfaces that contact other surfaces in operation shall be coated with type P-2,
P-6 or P-7 preservative, except those components preserved as specified
5.1.1.5.1

Tumbler.

All exposed, uncoated, ferrous metal surfaces of the
tumbler, cleaned as specified, shall be coated with type P-6 preservative.

The
door switch handle and hinge shall be coated with type P-7 preservative.

all
exposed wiring shall be coated with varnish.

The

belts

shall

be

removed,
uncoated surfaces of the sheaves shall be prepared and finished per Drawing
6-1-9374, thoroughly dried and the belts replaced with tension relieved. The
exhaust ports, control box and the burner air intake shall be sealed or covered
with a combination of barrier material conforming to type I or II, grade A of
MIL-B-121

and

taped.

All openings into and around switches, louvers, inlet and
outlet

fittings,

access

doors,

receptacles, air vent, surfaces of door latch,
timer,

and thermometer face shall be sealed with tape.

The

timer

shall

be
secured
from
movement
with
tape.
5.1.1.5.1.1

Caution

tag.

A red caution tag giving explicit reprocessing
instructions shall be wired in a conspicuous place on the tumbler.

These
instructions shall include a warning to the effect that all tape and preserv-
atives shall be removed and belt retensioned prior to putting the tumbler into
5.1.1.5.2

Air

receiver.

The interior of the air receiver shall be drained of
any

accumulated

moisture,

thoroughly dried and fogged with type P-10
preservative.

The drain outlet shall be closed.
5.1.1.5.3

Washer

assembly.

The cleaned and lubricated uncoated surfaces of
nonmoving components of the washer shall be coated with type P-1 preservative.
All inlets and outlets, shell door, soap trough cover, all valve handles in open
position, timer, power takeoff, all switches in off position, safety switch cam