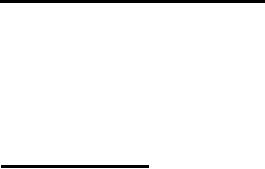 6.5 Intermediate Point inspection.

-The

classification

of

defects

identifies
the defect characteristics (among other things) for acceptance inspection.
It may be necessary to modify the sequence of inspection stations to best
suit
the
manufacturing
process.
Inspection
for
defect
characteristics
which will be hidden or altered by subsequent processing operations (in-
cluding unrelated operations), should be scheduled to prevent premature
acceptance which could be detrimental to the attainment of optimum product
6.6 Defect standards. -The initial supply of defect standards and instruc-
tions for contractor and Government application to the eddy current method
of

inspection,

will be furnished with the inspection equipment. Replace-
ment standards shall be requisitioned through normal channels by the
Government agency having contract administration responsibility.
Asterisks are not used in this revision to identify changes with
respect to the previous issue due to the extensiveness of the