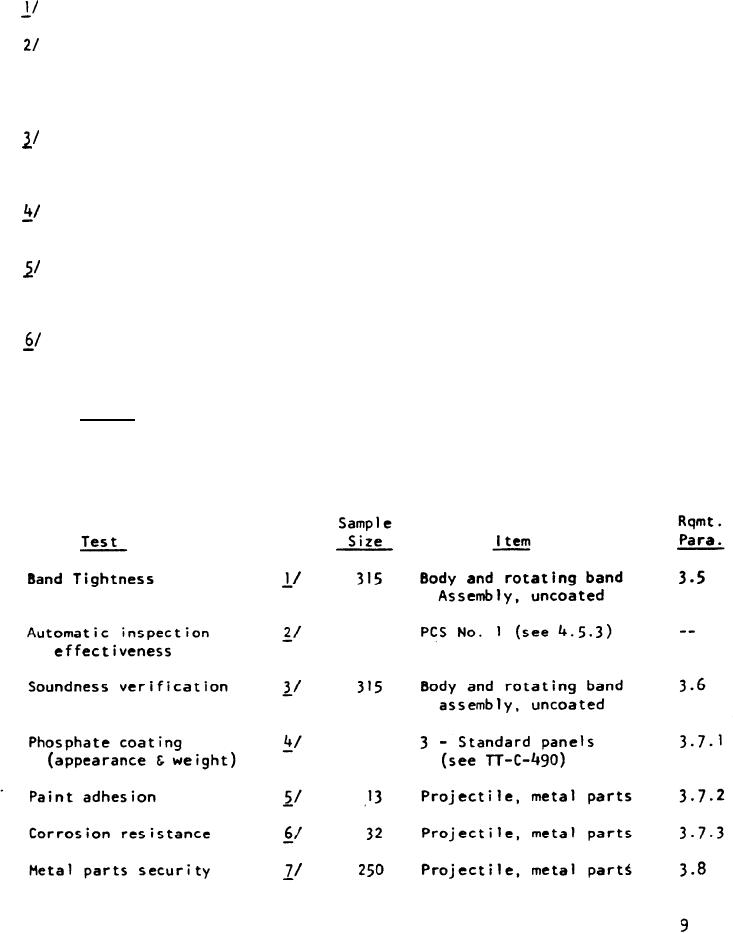 MIL-STD-651 shall apply in defining and evaluating visual defects.
A rotating band blank which is deformed or judged to lack sufficient
metal in any part of its width or thickness to-provide for complete band
seat fill and minimum rotating band profile dimensions shall be classed
Measurement of knurling for compliance with the minimum depth and width
requirements
shall
apply
where
visual
inspection
indicates
that
either
Measurement

of surface roughness shall apply where visual inspection
indicates

that

the specified finish is exceeded.
Measurement

of the thread counterbore (if present) for diameter and depth
or measurement of break mouth at ogive shall apply where visual inspection
indicates
that
dimensions
are
excessive.
An

assembly

that has foreign matter on the exterior or contained in the
threads

or

body

shall

be

classed

defective.

Particular attention shall be
given to the examination of the cavities for steel chips and shavings.
4.4.4 Tests. -The tests listed in Table I shall be conducted in compliance
with the test methods and procedures prescribed by 4.5. The sampling

plans
for these tests shall be as specified by Table I.