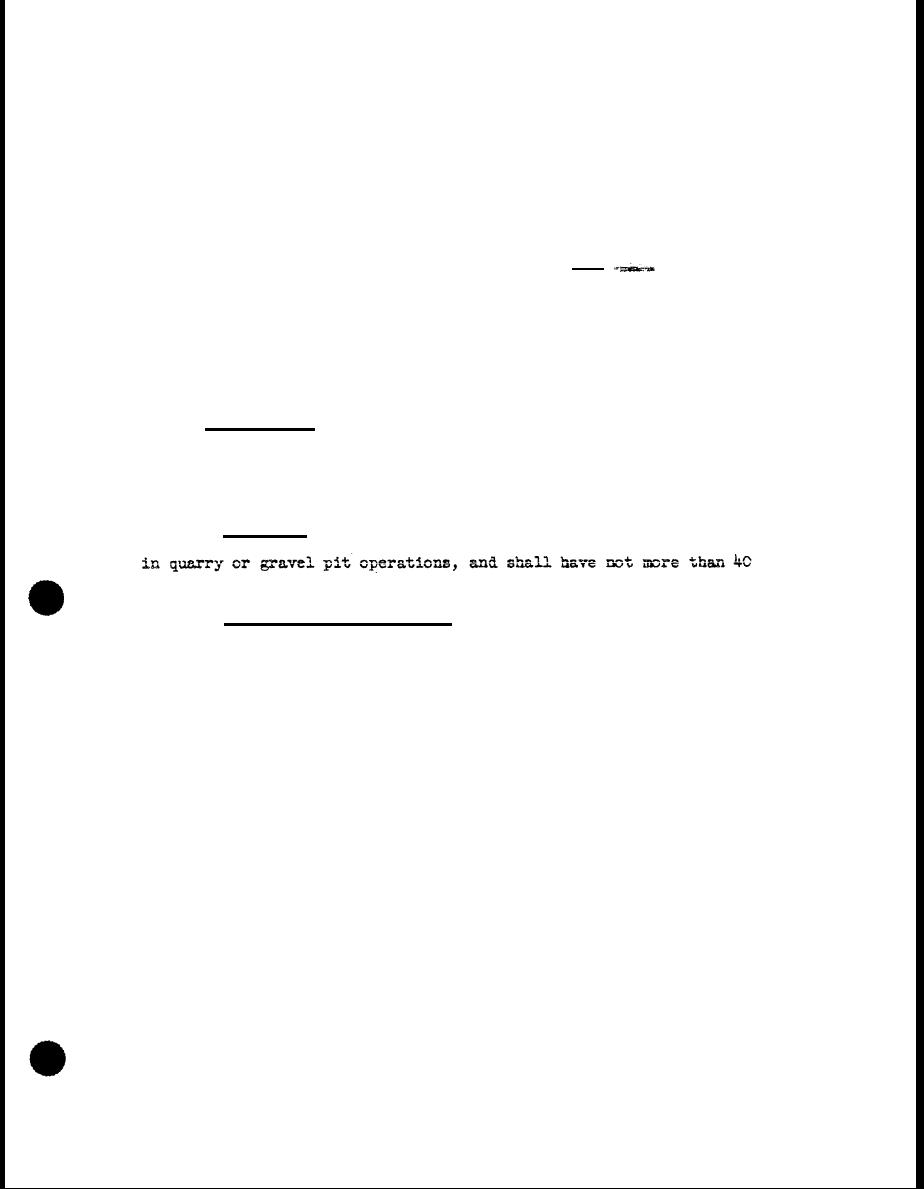 RATIONAL

BUREAU

OF STANDARDS
Handbook

H28

-

Screw-Thread

Standards

for

Federal

Services.
(Application for copies should be addressed to the Superintendent
of Documents, Government Printing Office, Washington, D. C.

20402.)
3.l

Description.

The screening unit shall consist of a pneumatic-
tired semitrailer with dolly on which is mounted electric-motor-
driven feeder assembly, feed conveyor, 3-deck vibrating screen with
four delivery chutes, all auxiliary fastenings, mountings, guards,
controls, and components necessary to form an operating assembly.
3.1.1

capacity.

The screening unit shall process a minimum of
75 tons per hour of l-1/2-inch and smaller rock aggregate produced
percent fines passing a l/4-inch screen.
3.1.2 Physical characteristics. The physical characteristics
of the screening unit with tiny in operational condition for processing
rock, all components, attachments, accessories, equipment, and tools
shall

be as

specified

All measurements shall be made with the
screening unit on level ground, and the inflation pressure of the
tires shall be as recommended by the tire manufacturer for operation
at 30

mph

highway

speeds.

Axle loads shall be measured at the
ground

under

the

tires.

Established component and vehicular ratings
and capacities shall not be increased to meet the requirements of
this

specification.

The dolly drawbar shall be in the straight-
ahead

towing

position.

The minimum practicable number of components
may be removed to meet the reduducible height specified in (f). Any
sectionalization and reassembly required shall each be accomplished
in not more than 3 hours without cutting or welding.
Axle
load
limit,
each
axle
Reducible
highway
-transport
Ground

clearance

(

SAE

J894)