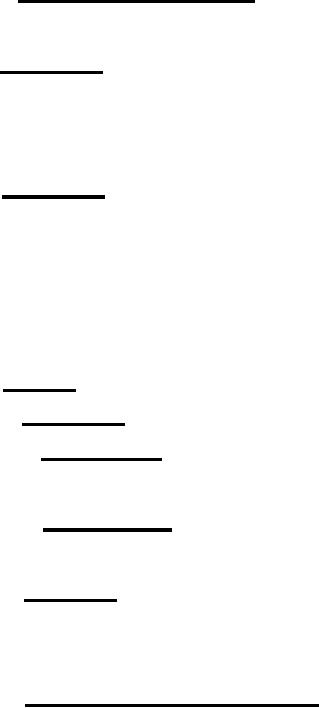 5 0.10 pounds per square inch (psi) for a period of 5 minutes with no
3.4.2

Pressure

(counterbox area).- Apply an internal pressure of
2.0 + .25 pounds per square inch (psi) of dry nitrogen for a period of
3

minutes

to

each

telescope.

There shall be no evidence of leakage.
3.5

Cleanliness.-

The telescope shall meet the cleanliness requirements
of Specification MIL-O-13830 and there shall be no more than 2 particles of
dirt-visible on the reticle. The area of each particle shall not be in
excess of the area equivalent to a size 10 dig. There shall be no dirt on
other surfaces which interferes with observation or adversely affects image
3.6

Orientation.-

The requirements of 3.7 to 3.8.3.3.2 inclusive shall
be met with the telescope orientated in the following position:
(a) The main telescope tube vertical as determined by the
(b) The reset and 6400 mil counters indicating 3200 mils.
(c) The gunner's aid counters set at zero.
(d) The line of sight horizontal.
(e) The elbow assembly centered between the swing stops within 2 .
(f) Knob 8587442 indicating INDIRECT (out of detent).
3.7.1.1

Pre-vibration.-

Prior to meeting the requirements of 3.3.4,
the line of sight shall be perpendicular to the locating keyways within
3.7.1.2

Post-vibration.-

Subsequent to meeting the requirements of
3.3.4, the line of sight shall remain within 0.25 mil of the azimuth
position established in 3.7.1.1.
3.7.2

Image

tilt.-

When checked at 1600 mil increments in azimuth
through two full revolutions in each direction, the image of a vertical
target line shall be vertical within one degree of arc. This requirement
shall also be met with the elbow assembly positioned against each of the
3.7.3 Parallelism of reticle and image.- When checked at 1600 mil
increments in azimuth through two full revolutions in each direction, the
vertical reticle line shall be parallel to the image of a vertical target
line within 30 minutes of arc. This requirement shall also be met with
the elbow assembly positioned against each of the swing stops at each