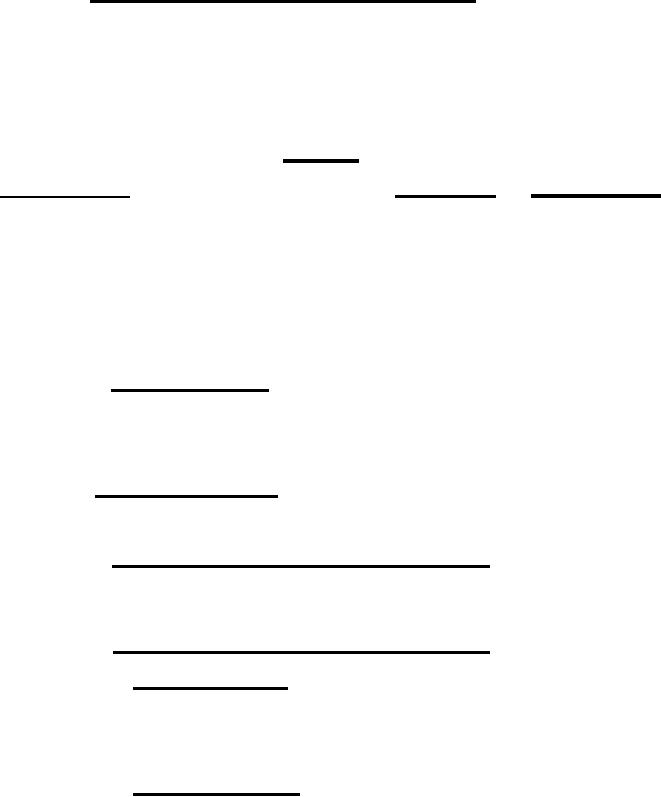 4.4
Special
sampling
for
environmental
testing.
4.4.1 Samples shall be selected from lots at random using inspection
level S-3 Table I of MIL-STD-105. Acceptance or rejection of the lot shall
be in accordance with AQL 2.5 of Table II-A of MIL-STD-105. The samples
shall have met all the requirements and tests outlined in Table I prior to
being subjected to the following examination and test. The requirements
outlined in 3.1 and 3.2 shall be accepted on contractor's certification.
Operability (operating temperature)
Torque (operating temperature)
Elbow movement force (operating
Reset counter force (operating
4.4.2

Failure

of

sample.-

Should any one item of a special sampling
fail to meet the specified test requirements, acceptance of the represented
inspection lot will be suspended by the Government until necessary correc-
tions have been made by the contractor and the resubmitted samples have
been
approved
(see
4.3.3).
4.5

Inspection

equipment.-

Except as otherwise provided for by the
contract,

the contractor shall supply and maintain inspection equipment
in accordance with the applicable requirements of MIL-I-45607.
4.5.1 Government furnished inspection equipment.- Where the contract
provides for Government furnished test equipment, supply and maintenance
of test equipment shall be in accordance with the applicable requirements
specified

in

MIL-1-45607.
4.5.2 Contractor furnished inspection equipment.
4.5.2.1 Government design.- Unless othrewise specified in the con-
tract, all inspection equipment specified by drawing number in specifica-
tions or SQAP forming a part of the contract shall be supplied by the
contractor in accordance with technical data listed in the List of Inspec-
tion Documents when provided with the technical data package (TDP).
4.5,2.2

Contractor

design.-

The contractor shall design and supply
inspection
equipment
compatible
with
the
"Test
Methods
and
Procedures"
specified in 4.6 and 4.7 of this specification and with the component
inspection procedures specified in "Examination" and "Test Facilities"
requirements

of

MIL-F-13926.

Since tolerance of test equipment is normally