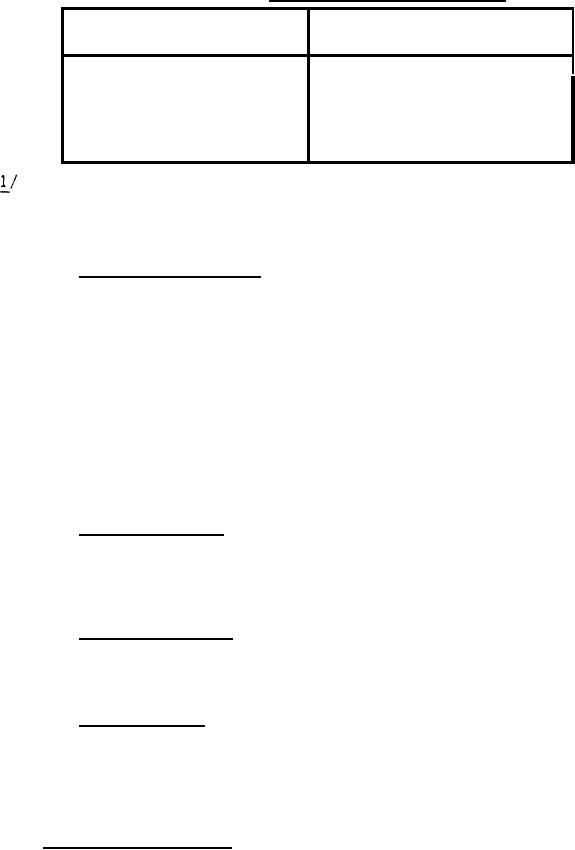 TABLE

IV. Life test

sample

selection. 1/
1 for each additional 500
When

reliability tests are conducted, the life test

may

be omitted if, dur-
ing the reliability tests, quantity of equipments equal to or

more

than
that listed above receive at least 300 hours each of test time.
4.5.6.1 Life test conditions.
The life test shall be conducted under the
following simulated service conditions:
Normal ground (O - 5000 ft.)
Room

ambient up to 90 percent relative
The life test

may

be run continuously or inter-
4.5.6.2 Life test period.
Any

period of operation shall be of sufficient duration to permit
Periodically, the test set shall be
the test set temperature to stabilize.
turned on and off several times, and put through its various phases of
4.5.6.3 Performance check. At approximately eight-hour intervals during the
The performance

check

shall
test, a limited performance

check

shall be

made.
be proposed by the contractor and shall be

made

available to the procuring
In the event of a failure, the Government inspector
shall be notified immediately.
A report shall be

made

available to the
procuring activity upon completion of the test (see 6.2.2). In this report,
the contractor shall propose suitable and adequate design or material correc-
tions for all failures. The procuring activity will review such proposals and
determine whether they are acceptable.
4.6 Presubmission testing. No item, part, or complete equipment shall be
delivered by the contractor until it has been previously tested and inspected
by the contractor and found to

comply

with all applicable requirements.