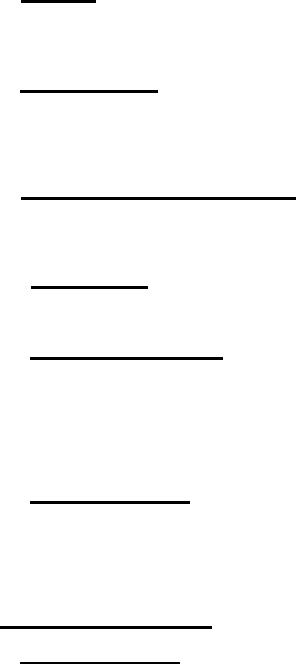 is in the burst position, the burst disconnect shall engage and
restrain the hammer in the cocked position every third shot until
When the trigger is released the
disconnect shall allow the hammer to return to the normal cocked
The trigger shall hold the hammer in the
cocked position until the trigger is pulled.
completed trigger pull, the trigger shall return to its normal
forward positions (cocked and uncocked) under spring action.
The trigger guard shall pivot on the
3 . 3 . 2 . 8 T r i g g e r guard.
trigger guard pin through its full range of travel.
guard shall be retained in the closed position by the trigger
guard spring loaded detent, and when in the open position it shall
remain open against the pistol grip without manual assistance.
3 . 3 . 2 . 9 P i v o t Pin and takedown Pin.
takedown pin shall move through their full range of travel without
binding, and shall be retained in the extreme in-and-out position
by spring action of the detents.
The pistol grip shall be securely
attached to the lower receiver and shall not interfere with
operation of the selector lever.
3.3.2.11 Buttstock assembly. The buttstock assembly,
stowage, shall be fastened securely to the lower receiver and
shall not rotate on the lower receiver extension.
door assembly and butt plate assembly shall be securely fastened
The door assembly shall be capable of being
manually unlatched, and when unlatched the door assembly shall
operate through its full range of travel without binding.
The buffer assembly shall function
3.3.2.12 Buffer assembly.
through its full range of travel under spring action without
The buffer assembly shall be securely retained in the
lower receiver assembly by the spring loaded buffer retainer and
be capable of being disassembled from the lower receiver assembly
when the retained is manually depressed
The barrel shall be free of cracks,
seams and other injurious defects and the bore and chamber shall
be free of pockets, rings, bulges and other deformations. The
chromium plating in the chamber and bore shall be free of nodules,
flaking, pits, stripping, anode burns and evidence of etched base
Burrs and sharp edges shall be removed from chamber edges,
Scratches or marks occurring in a chamber
which otherwise meets the surface roughness requirements, shall be
permitted, provided they do not cause marks on the cartridge case
of high pressure test cartridge fired in the chamber.