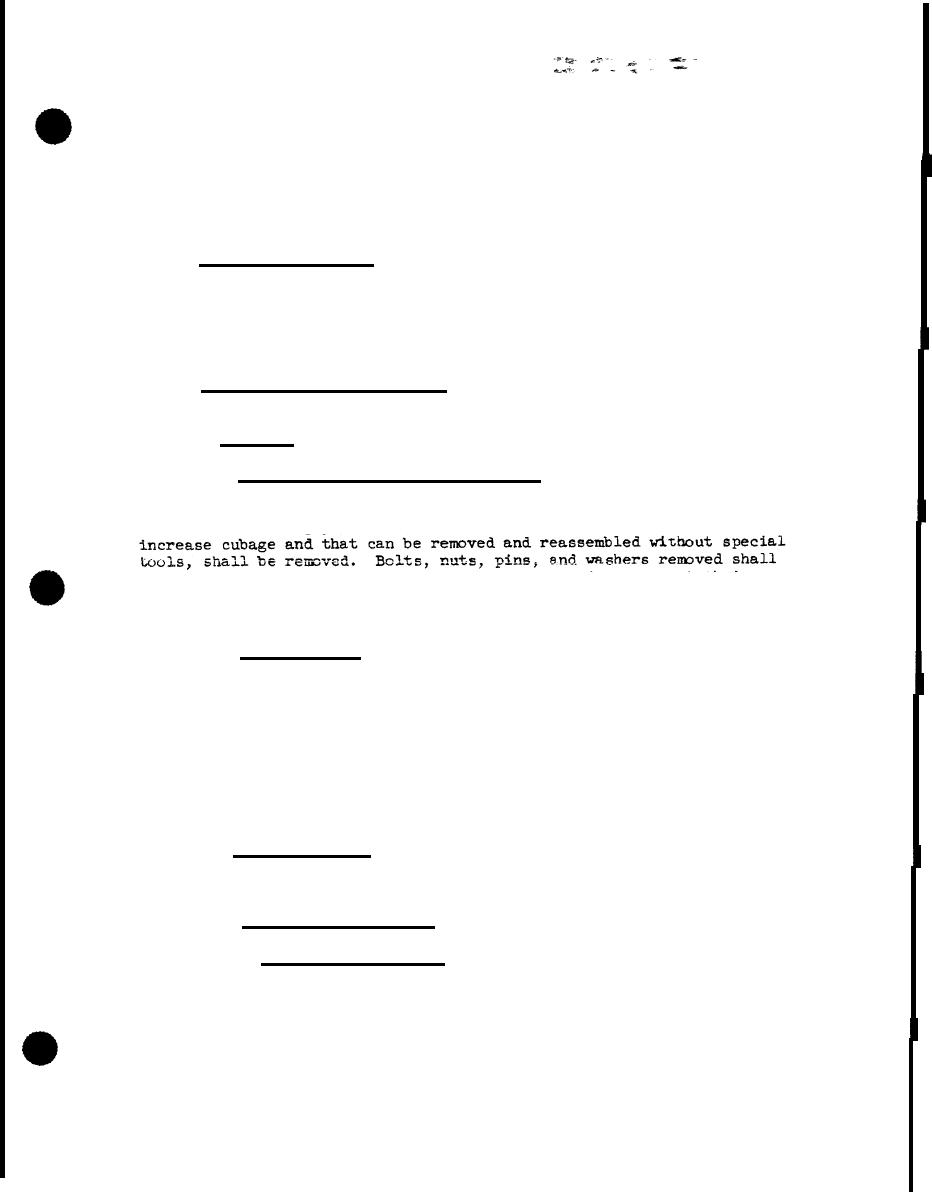 5.1

Preproduction

pack.

The supplier shall furnish a preproduction
pack for examination and test within the time frame specified (see 6.2)
to prove, prior to starting production packaging and packing, that the
applied preservation, packaging, packing, and marking comply with the
preparation for delivery requirements of this specification (see 6.7).
Examination and tests shall be those specified herein.
5.2 Preservation and packaging. Preservation and packaging shall
be level A, B, or C as specified

(see

6.2).
5.2.1.1
Sectionalization
and
disassembly.
The
screening
unit
shall
be sectionalized to meet the applicable requirements of 3.16.2 or
3.16..3.

In addition, components of the screening unit and sections
vulnerable to damage, pilferage, and loss, and protruding parts that
be replaced in one of the mating parts and secured to prevent their
loss.

Keys removed shall be secured in the keyway of the pulley or
5.2.1.2

Matchmarking.

To facilitate reassembly, components and
sections removed shall be matchmarked. Large sections and components
shall be matckmarked identically by stenciled letters or numerals with
lusterless white enamel, overcoated with varnish conforming to TT-V-121;
or MIL-V-1174; or identically matchmarked with paint conforming to MIL-
P-13983.

Small components removed shall have matchmarking information
on cloth tags conforming to UU-T-81, type A, or on metal tags.

The
cloth tags shall be waterproofed in accordance with MIL-STD-129. The
tags shall be securely attached to the components so as to prevent
damage to the preservation or to the components.
5.2.1.3

Preservatives.

Preservatives specified herein shall conform
to the applicable specifications listed in and shall be applied in
accordance
with
MIL-P-116.
5.2.1.4 Unprotected surfaces.
5.2.1.4.1 Unfinished surfaces. Unpainted exterior metal surfaces of
components of the screening unit such as bolts, nuts, washers, rolls,