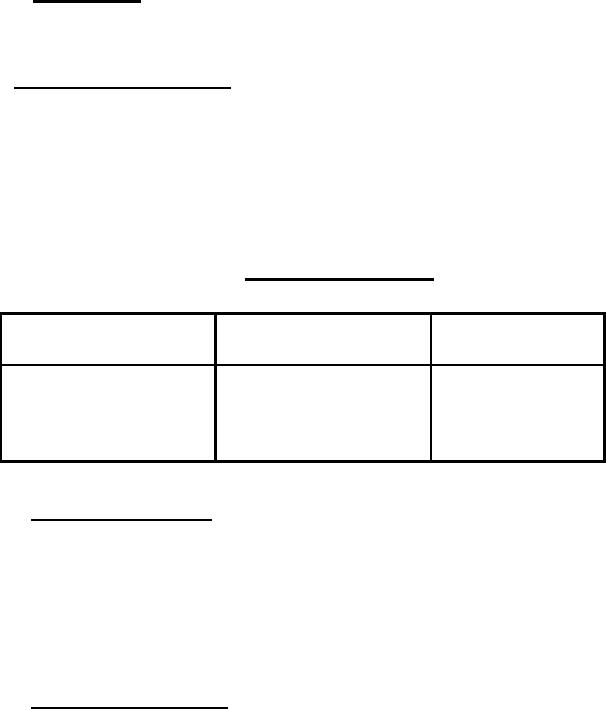 4.3.1 Power source. The power source for the static firing test and ser-
vice life test shall be 22.0 +1.0, -0.0

Vdc

and shall be capable of providing
not less than three

amperes

to the launcher connector. This current shall
be applied through a 5,0 +0.5

ohm

25 watt resistor.
4.4 First article inspection.
The first article inspection shall con-
sist of the contractor's inspection and the Government's inspection.

The
contractor's inspection shall consist of the tests specified in Table I.
The tests of Table I

may

be conducted in any sequence. The Government's
inspection will be performed by a testing facility designated in the con-
tract or purchase order (see 6.2.1). The Government's inspection will
consist of the tests specified in Table II. Tests of Table II will be per-
formed in the order listed in Table 11 and in configurations as specified
4.4.1 First article sample. The first article

sample

shall consist of
10 launchers of the types specified in the contract or purchase order, and
five of each type of the following assemblies, subassemblies, and piece parts:
Tube assembly, detent assembly, detent housing, launcher tube, retainer, sear,
contact spring, and torsion spring. The aforementioned assemblies, sub-
assemblies, -and piece parts will be held by the

Government

for inspection as
deemed

necessary by the

Government

to determine compliance with the requirements
of this specification (see 6.2.1).

The

first article

sample

shall be martufac-
tured using the

same

methods, materials, processes, and procedures proposed
4.4.2 First article approval. Approval of the first article shall be by
the procuring activity upon satisfactory completion of all tests. The pro-
curing activity reserves the right to require an additional

sample

and test
if any launcher fails to

meet

any requirement specified herein (see 6.2.1).
Any

production by the contractor before acceptance of the first article
sample

shall be at the contractor's risk.
Subsequent

to first article