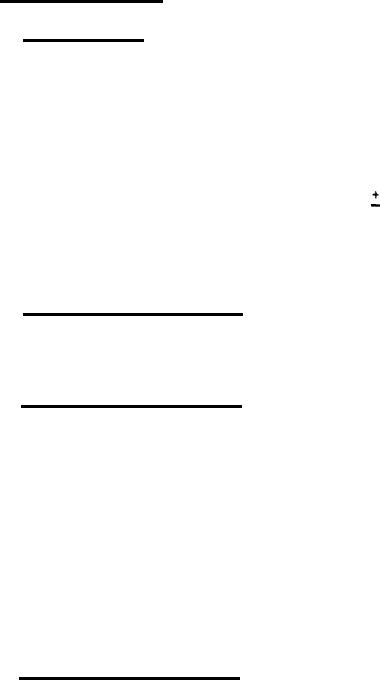 4.3

Tests.

Random samples of markers shall be selected and tested as
specified in 4.1.1 or 4.1.2 as applicable.
4.3.1.1 Sealing test. The marker shall be tested in a water tank
equipped for observation under vacuum.
CAUTION: The water tank shall be equipped so that the
marker must be raised above the water level while
still under vacuum before releasing the vacuum
The uppermost surface of the marker shall be submerged 2 to 6 inches below
the water surface and subjected to a vacuum of 6.0 1.0 inches of mercury
for a minimum period of 30 seconds. Leakers are indicated by a constant
stream of air bubbles issuing from the marker. Do not mistake the escape
of occluded air for leakage. Defective are markers failing to meet the
4.3.1.2 Vent release force test. The marker, in the armed position,
shall have a measured axial force of 1.0 pound applied to each of the two
base

plugs.

Defectives are markers having one or both base plugs failing
to meet the requirements of 3.3.1.2.
4.3.1.3 Static functioning test. The marker shall be tested by
rotating

the

cover

clockwise

from

the

:"SAFE"

position

to

the

extreme
"ARMED"

position.

Push the two base plugs into the marker by applying
pressure on the base plugs with the thumb and finger.
CAUTION: Markers with base plugs pushed in must be
tested or disposed of if not stored with the
adaptor kit assembled on the marker.
Drop the marker into sea water of sufficient quantity to float the marker.
For each maker tested, record markers failing to function, delay time
from striking the water to emission of smoke and flame and the duration
of smoke and flame emission. Defective are markers failing to meet the
4.3.1.4 Flight functioning test. The marker shall be tested by
launching from aircraft. One-half of the markers shall be launched using
an Aero Ejector 1A or 1B and the remainder of the sample shall be gravity
released using the S2F3 Aircraft Store Dispenser and the adaptor kit. All
launchings and drops shall be at an altitude of 500 feet and an indicated
air speed of 150 to 200 knots, into sea water of a depth not less than 12
feet.

For each marker tested, record markers failing to function, delay
time from striking the water to emission of smoke and flame and the duration
of smoke and flame

emission.

Markers that fail to load and eject because of
malfunction of the adaptor kit, ejector or store dispenser shall not be