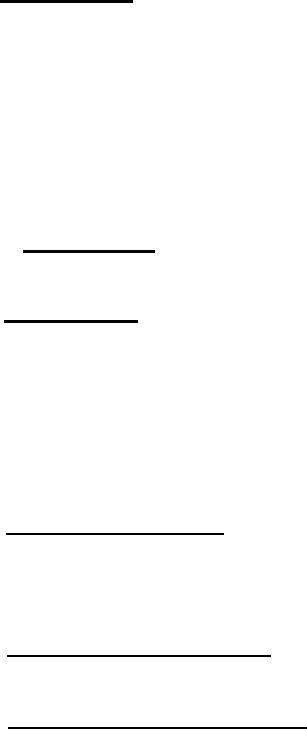 6.4

Qualification.

With respect to products requiring qualification,
awards will be made only for products which are, at the time set for opening
of bids, qualiiled for inclusion in the Qualified Products List (QPL-25410)
whether or not such products have actually been so listed by that date.
The attention of the contractors is called to these requirements, and
manufacturers are urged to arrange to have the products that they propose
to-offer to the Federal Government tested for qualification in order that
they may be eligible to be awarded contracts or purchase orders for the
products covered by this specification. The activity responsible for the
Qualified Products List is Commander, Naval Air Systems Commond, Washington,
DC 20361; however, information pertaining to qualification of products should
be obtained from the Conmmander, Naval Air Development Center, Warminster,
Pennsylvania 18974-5000, Attention: Code 6031.
6.4.1

Documentation.

When

requested,

the manufacturer shall make
available engineering drawings and inspection reports in accordance with
6.5

First

article.

When a first article Inspection is required,
the item(s) should be a first article sample. The contracting officer should
include specific instructions in acquisition documents regarding arrangements
for examinations, approval of first article test results and disposition of
first

articles.

Invitations for bids should provide that the Government
reserves the right to waive the requirement for samples for first article
inspection to those bidders offering a product which has been previously
acquired or tested by the Government, and that bidders offering such products,
who wish to rely on such production or test, must furnish evidence with the
bid that prior Government approval is presently appropriate for the pending
6.6

Laboratory

information.

The successful bidder will be furnished
with the name of the quality conformance verification inspection laboratory
and the Government activity responsible for conducting the inspection program
at the time of award. Samples from a rejected lot shall not be resubmitted
for tests and examinations, as required by 4.6, without the approval of the
6.7

Changes

from

previous

issue.

Asterisks (or vertical lines) are not
used in this revision to identify changes with respect to the previous issue
due to the extensiveness of the changes.
6.8 Subject term (keyword) listings.