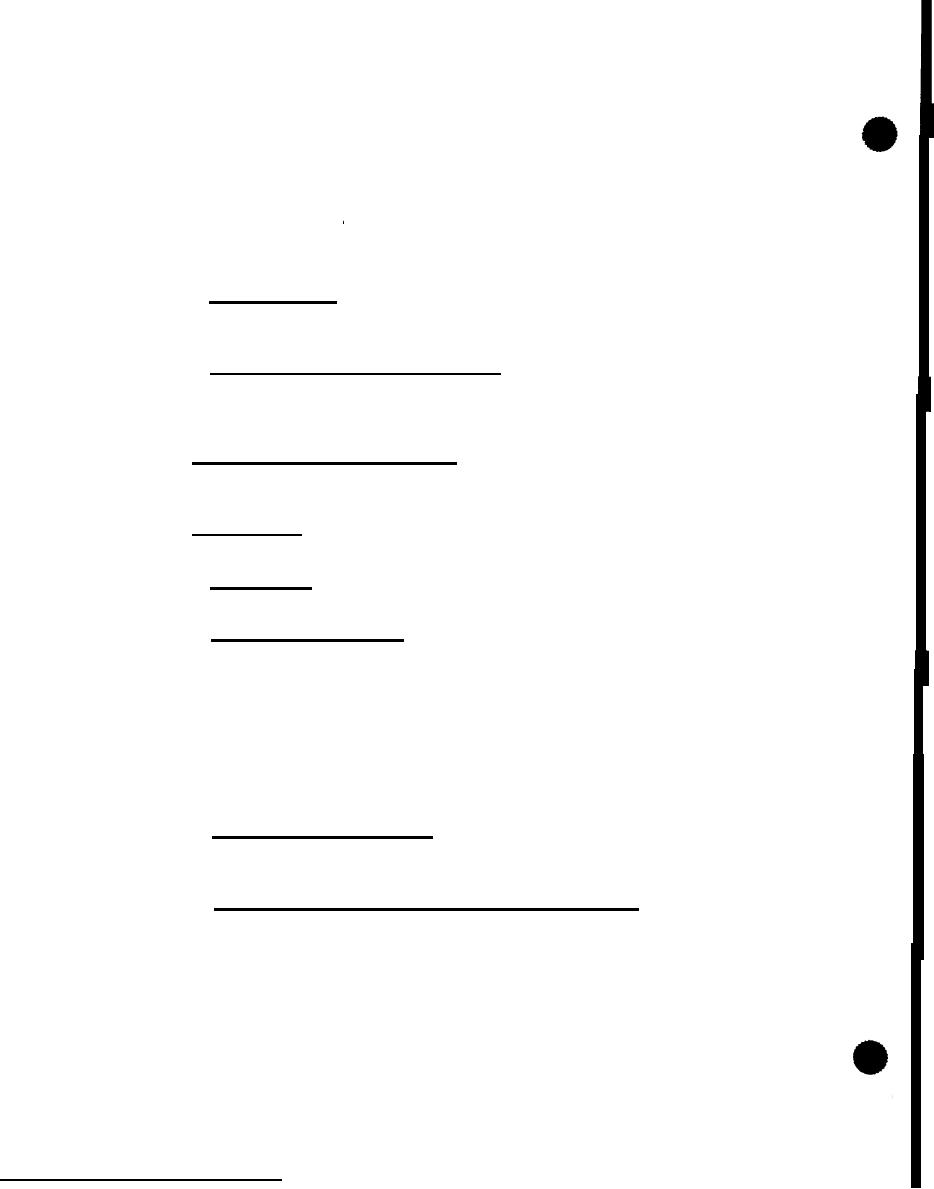 shall be not more than 38

feet

10

inches.

Sectionalization

and

re -
assembly shall each be accomplished in not more than 6 hours without
3.16.3 Air transport. Sectionalization for air transport shall
be within the dimensional limits shown on figure 5.
and reassembly shall be accomplished as specified in 3.16.2.
3.16.4 Lifting and tiedown attachments. All sections separated
to

meet

the

requirements

of

3.16

.2 and 3.16.3 shall be provided with
lifting and tiedown attachments conforming to 3.20 and 3.21, re-
3.1? Electromagnetic interference. The electromagnetic interference
emission

and

susceptibility

characteristics

of

the

screening

unit.

shall
conform

to

MIL-STD-461,

class

IIB.
3.18

Lubrication.

All surfaces requiring lubrication shall be pro-
vided with a means for lubricating.
3.18.1

Lubricants.

The screening unit shall operate as specified
herein when lubricated with military lubricants (see 6.4).
3.18.2 Lubrication fittings. Lubrication fittings shall conform
to MIL-F-3541, type I, II, or III. Fittings shall be located in a
protected position and shall be accessible to a grease gun conforming
to

MIL-G-3859.

Accessibility to fittings shall be provided without
the removal or adjustment of accessories or parts.

Where

oil

holes
are

applicable,

they

shall

have

spring-loaded

covers.

Panels and
plates equipped with hand-operable, quick-disconnect fasteners may
be removed to provide accessibility.

Grease

fittings

on

electric

motors
shall

be

removed,

after

being

lubricated,

and

replaced

with

threaded
3.18.3 pressure release device. An automatic pressure-release
device shall be provided where the use of pressure lubricating equip-
ment could damage grease seals or other parts.
3.18.4 Enclosure with integral reservoir of lubricant. Enclosures
such as gearcases and transmission housings which contain a reservoir
of lubricants for the lubrication of the parts enclosed shall be equipped
with dipsticks, finger holes, or sight holes t
O
determine the level of
the

lubricant.

Each enclosure shall be equipped with a magnetic drain
plug not less than l/2-inch pipe size conforming to MS35844 or MS49006,