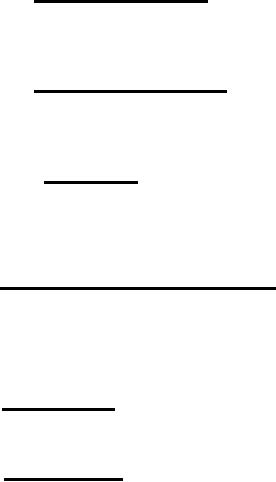 4.7.2.8

Reset

counter

force.-

Secure an appropriate adapter to the
reset counter and apply a pushing force to disengage the locking mechanism
of

the

reset

counter.

This force will be measured when the reset knob is
permitted to rotate and shall not exceed the limits of 3.9.2.2.
4.7.2.9 Insulation resistance.- This test shall be performed as
outlined in Test Method 302 of MIL-STD-202, using test condition "A".
The test shall be made between insulated points and ground.

Resistance
shall not be less than the value specified in 3.11.
4.7.2.10

Continuity.-

Use standard shop type continuity checks in
conjunction with standard inspection techniques to determine conformance
5.1 Packaging, packing and marking.- Paclaging, packing and marking
shall be in accordance with Specification MIL-P-14232 and Packaging Data
Sheet

7660400.The

level

of

protection

shall

be as

specified

in

the
6.1

Intended

use.-

The Panoramic Telescope, M117 when mounted In
Telescope

Mount,

M145,

is

primarily

intended

to

lay

the

Self-Propelled
Howitzers, 105MM, M108 and 155MM, M109 in azimuth for indirect fire.
6.2

Ordering

data.-

Procurement documents should specify the following:
Title, number and date of this specification
Selection of applicable levels of preservation, packaging
Applicable packaging data sheet number (see 5.1)