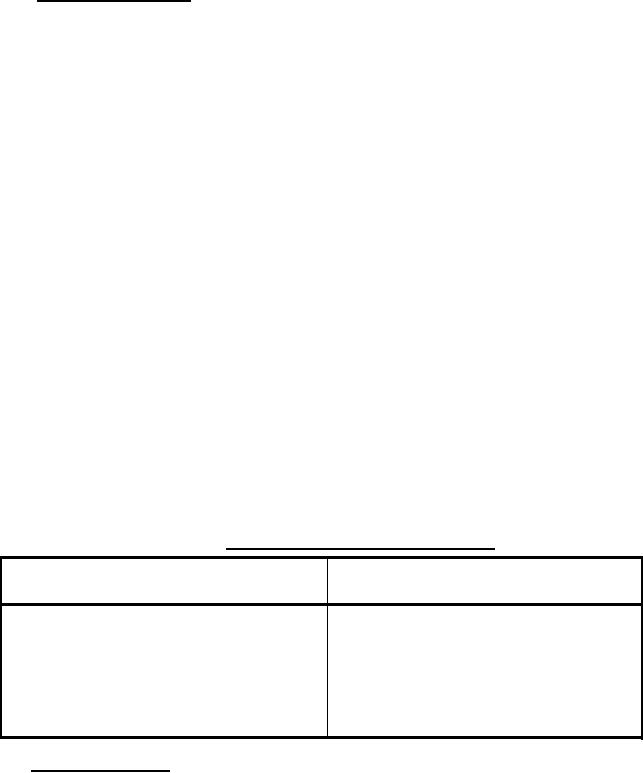 The six-hour period specified above

may

be

made

up of several shorter
periods to conform to normal working hours.
4.5.1.4 Temperature tests. Temperature tests shall be performed on each
electronic assembly (910AS300) at -40 and

+55C

following the manufacturing
Soak

periods shall be one hour at -40 or at

+55C

as applicable with
A dc power supply capable of supplying 200

ma,

9.9 to 14.5 volts with
1 mv

maximum

ripple shall be substituted for the battery pack.
The battery test

subsystem

requirements (see 3.5.1.2.4) shall be
verified with supply voltage at 9.95 .05 volts and at 10.35 + .05
The

command

subsystem

requirements (see 3.5.1.2.1) and detector
subsystem

requirements (see 3.5.1.2.2) shall be verified with supply
voltage at 10.35 .05 and at 14 .05 volts.
The self test

subsystem

(see 3.5.1.2.3) shall be verified at 10.35
Following satisfactory conclusion of the temperature tests, the
operationial test shall again be performed at

room

ambient conditions
using battery pack

178AS200.
Test sets selected for sampling tests shall first have
passed

the individual tests. (Sampling tests shall not be conducted unless
reliability assurance tests of 4.5.3 are deleted by contractual action.)
Equipments

will be selected for sampling tests by the

Government

inspector in
accordance with table III.
Sampling test

sample

selection.
1 for each additional 290
4.5.2.1

Scope

of tests. As a minimum, each test set selected for sampling
tests shall be subjected to the following:
Complete

operational test at ambient

room

conditions,

making

all
necessary

measurements

to assure that all applicable specification
requirements have been met.