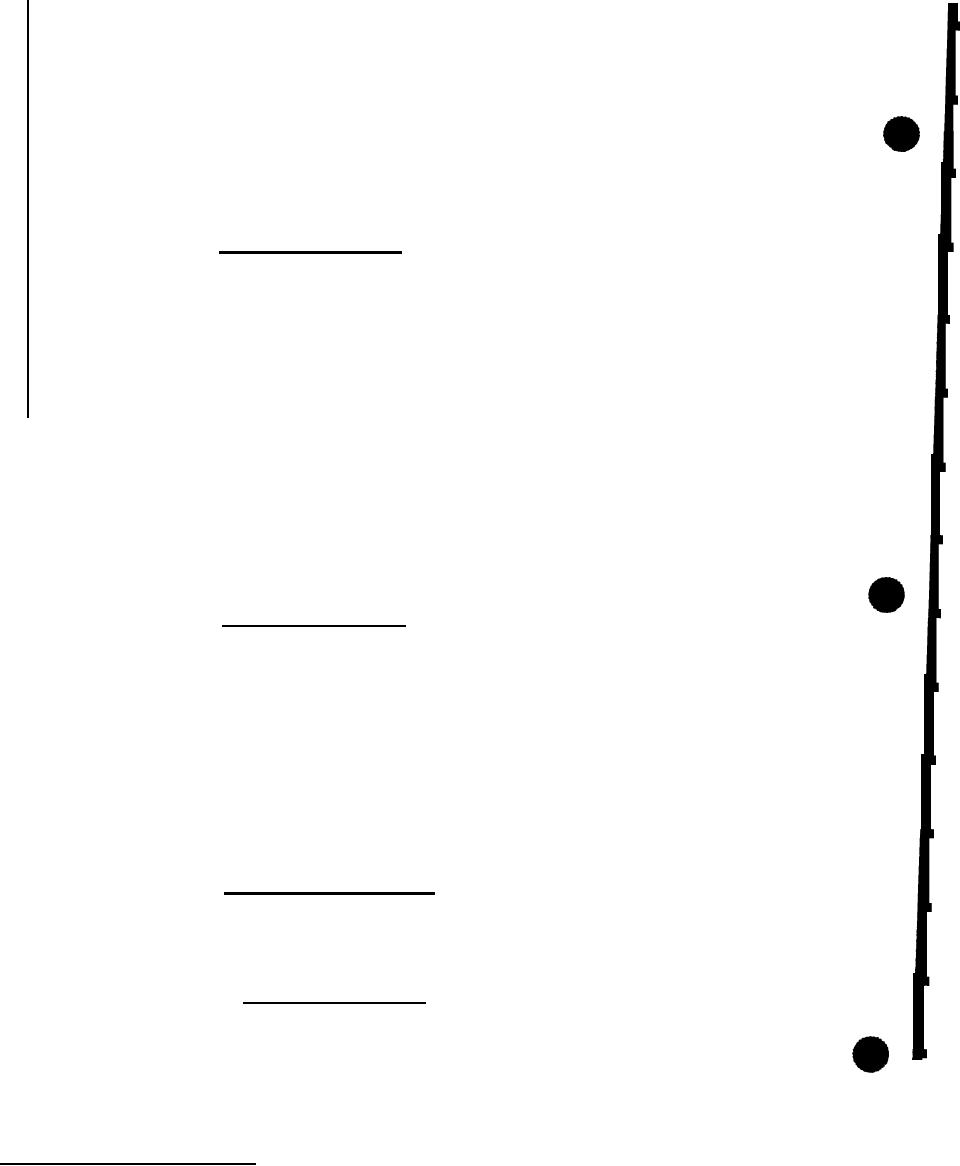 3.20 Lifting attachments. Each screening unit and each sectionalized
component shall be provided with permanently attached lifting attach-
ments

(see

3.16.2

and

3.16.3).

The attachments shall enable the screening
unit and each sectionalized component to be lifted in its normal traveling
or

operating

position.

The attachments shall be located so that not
less than l-inch clearance is maintained between the slings and all ex-
terior parts of the screening unit or each sectionalized component being
lifted.

Spreader

bars

are

permitted.

Each attachment shall be of suffi-
cient strength to carry not less than 2-1/2 times the normal load im-
posed

on

the

attachment.

Attachments for multiple slings shall be lo-
cated so that the attached slings will converge not more than 19 feet
above

the

lowest

extremity

of

the

load.

Attachments shall be positioned
so that the lifting strain will be in line with the longitudinal axis
of

the

eye

of

the

attachment.

The inside diameter of the eye shall be
riot

less

than

3

inches.

Attachments shall be attached to members of
sufficient strength to withstand stresses in the amount and direction
of

pull

specified

for

the

attachment.

Where required, reinforcements
shall

be

used

to

meet

the

requirements

specified

herein.

Lifting

attach-
ments may also be used as tiedown attachments when such attachments
meet

the

requirements

specified

in

3.21.
3.21 Tiedown attachments. Each screening unit and each section-
alized component shall be provided with integral attachments to per-
mit tiedown of the screening unit or sections to the floor or deck
of' the transportation medium (see 3.16.2 and 3.16.3). The tiedown
attachments shall withstand dynamic thrusts encountered during trans-
port, and static loads of 8G-forward, 8G-rearward, 2-1/G-upward, and
l-1/2G-sideward where G equals the maximum shipping weight of the
screening

unit

or

each

sectionalized

component.

Each attachment and
structural member to which the attachment is fastened shall withstand
its proportion of the static load without permanent deformation or
breakage.

Attachments shall be rounded and beveled to prevent cutting
of

tiedown

material.

Tiedown attachments may also be used as lifting
attachments when such attachments meet the requirements specified in
3.22 Identification marking. The unit shall be identified in accord-
ance

with

MIL-STD-130.

The marking shall be applied to the unit on
plates

conforming

to

MIL-P-514,

type

I, style 1, composition C, of type
I,

grade

A,

class

1

material.

Plates shall be attached by screws, bolts,
or rivets in a conspicuous protected location.
3.22.1 Shipping data plate. Shipping data plate shall conform to
MIL-P-514,

type

III,

composition C, of type I, grade A class 1 material