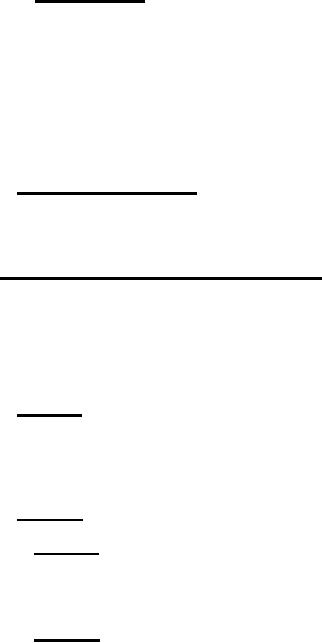 will

meet

the requirements of 3.3.2.3.
Upon

completion of the flight firing,
the tests of 4.6.1.1, 4.6.1.2, 4.6.1.3, and 4.6.1.4 will be performed on
both launchers. The launchers will

meet

the requirements of
4.6.3.3 Service life.

One

launcher that has successfully completed the
static firing test will be further tested for service life. The launcher
will be

suspended

from a

bomb

rack or simulated

bomb

rack having 14-inch
suspension provisions and test fired. The potential at the launcher connector
will be 22.0 +1.0, -0.0 Vdc. There will be a 5.0 0.5

ohm

25 watt limiting
resistor in sertes with the launcher intervalometer. The firing

sequence
will consist of firing the launcher eight times (seven single

mode

firings
followed by one ripple

mode

firing) plus single firing two tubes of the
launcher 15 additional times to total 23 firings (25 firings including the
MO
firings of the static firing test).
Prior to shipment, the launcher shall be
4.6.4 Packaging inspection.
inspected by the contractor for conformance to the requirements of Section 5.
5.1 Preservation, packaging, and packing. The level of preservation,
packaging, and packing shall be level A or C as specified in the contract or
purchase order (see 6.2.1).
If the contract or purchase order specifies level A, each
launcher shall be preserved and

packaged

in accordance with MIL-P-116,
When

level C is specified, each launcher shall be pre-
served and

packaged

in accordance with the manufacturer's best commercial
It shall be the responsibility of the contractor to afford a
level of protection adequate to prevent

damage

to the launcher during transit
from the contractor's plant to the first destination.
When

level A packing is specified, each launcher shall
be packed in overseas containers conforming to WR-54/174. These containers
shall be palletized in accordance with the general requirements of

MR-54.
There shall be not less than four containers in a palletized load.
When

level C packing is specified each launcher shall
be

packed

in containers acceptable by the

common

carrier which will ensure
safe delivery at the lowest rate to the point of delivery. Containers shall
comply

with the carrier's rules and regulations applicable to the

mode

of